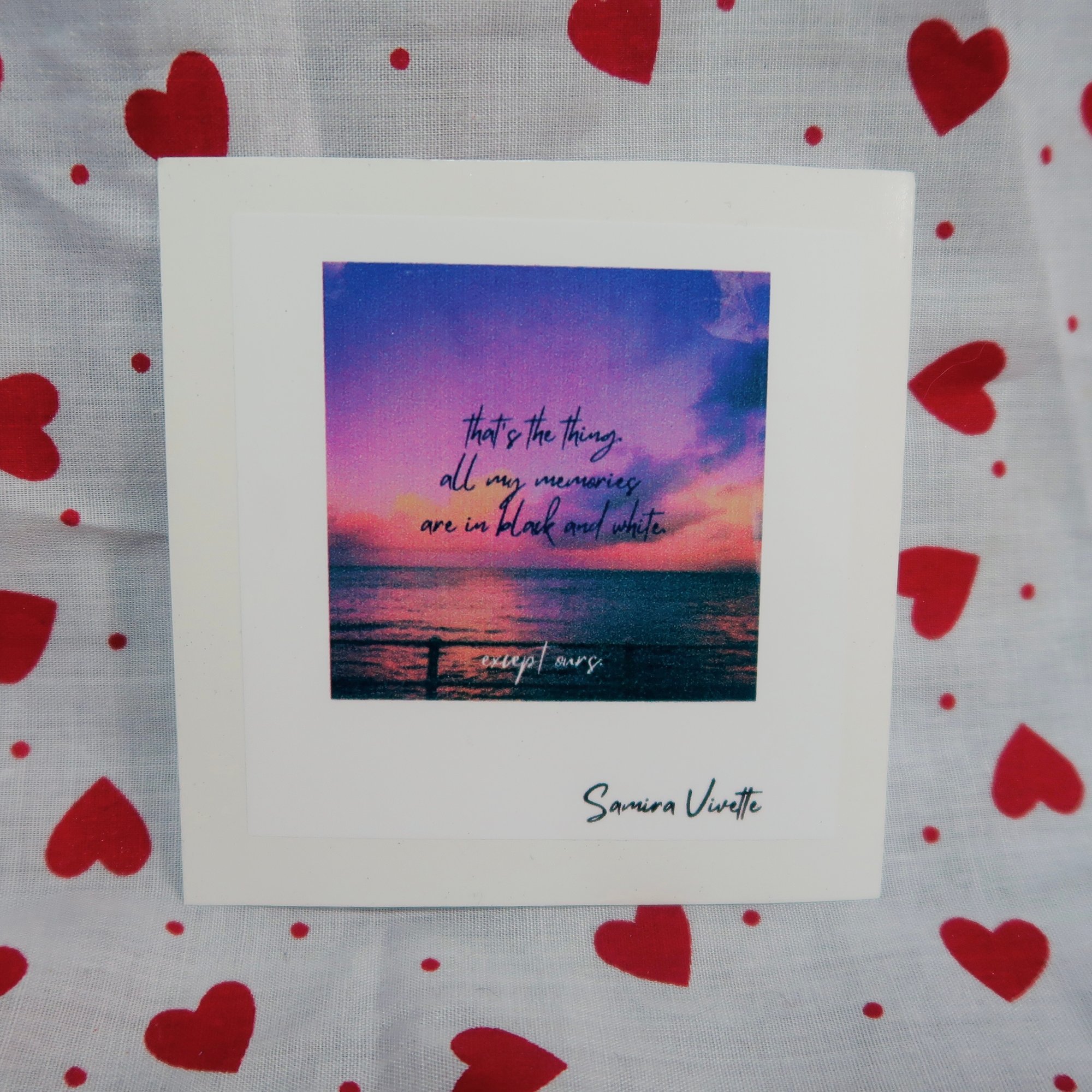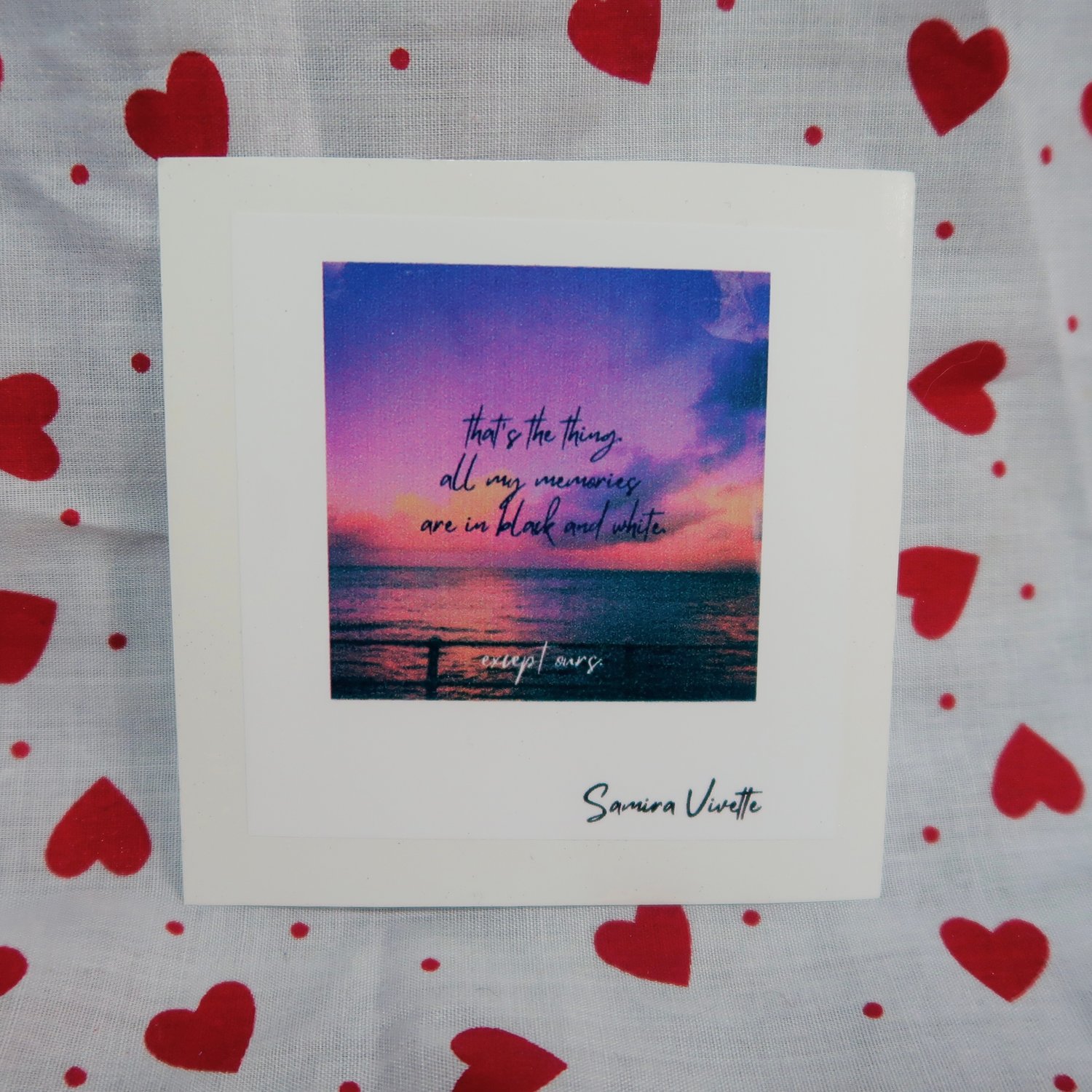 "Memories" Sticker [Glossy Finish]
$4.00 USD - $6.00 USD
♥ 3" x 3" or 7" x 7" square sticker in Polaroid style
♥ Original words by Samira Vivette ©
♥ No tracking with orders and will be shipped from Australia, so please allow up to 15 days for arrival. Price is inclusive of shipping worldwide.
Words read: "That's the thing. All my memories are in black and white. Except ours."
✮ Price is for ONE sticker.